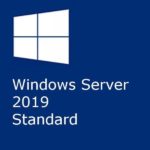 Affordable, unlimited-validity origin server software. A large choice of software at unbeatable prices. Download them now! Downloadable version. Free shipping.
Increase security, scale your datacenter and innovate faster with Microsoft Windows Server VS Linux server, the cloud-ready operating system.
Microsoft Windows Server has conquered the world of operating systems for cloud environments.
Find out everything you need to know about Windows Server, Microsoft's server operating system.